NorCal Press is a Top Tier Professional Press Release Writing Service and Distribution Company.
We Help Businesses Around The World Get The News Out!
Our PR distribution packages come at varied price levels. It's your news; where do you want to go with it?
Let us help you target distribution and make the most of your money and time.
We have years of experience in business and entertainment news and bring extensive knowledge of what Google and various News Wires index for Publishing.  We are a professional Web Development Company that creates exciting content that gets you noticed! Musicians and Artists visit our Targeted Promotion Page for more info. Look around our website and read a few of our highly acclaimed PR News Stories to gain a feel for what we can bring to your story and PR news release! You can be receiving more sales and notoriety with an exceptional press release and distribution service !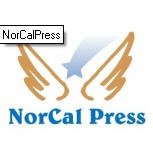 We accept Visa, MasterCard, and American Express. Ask us about our easy payment plans.